For everyone who wants to make whiskey.
World's first cast pot still "ZEMON"
Patent No. 6721917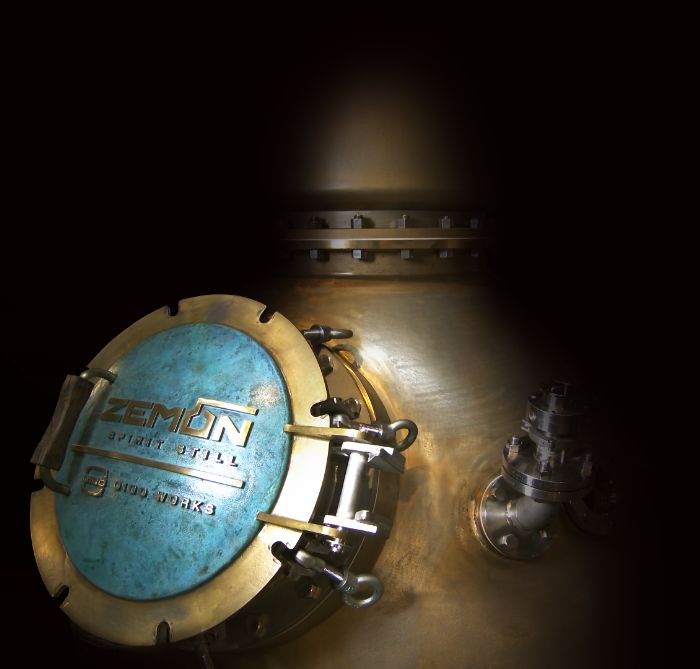 ※銅・錫など価格高騰による影響について
ZEMONの製造に使われる銅錫合金の素材となる銅、錫といった金属の価格が現在高騰しております。
ご依頼いただいたお見積りにつきましては、お見積り作成時の価格を反映しておりますため、
ご契約時には、改めてご契約時の価格を反映したお見積りを再度ご提出させていただいております。
ご理解のほど何卒よろしくお願い申し上げます。

World's first cast pot still
ZEMON is a completely new pot still born from the technique of Bonsho of Takaoka copperware.
It was developed by Saburomaru Distillery, the only whiskey distillery in Hokuriku, and Oigo Seisakusho, a master craftsman of Bonsho.
About Zemon
Introducing the features of Zemon,
which has obtained a patent *
as the world's first cast copper-tin alloy pot still
made of copper-tin alloy
containing about 90% copper and about 8% tin.
* Patent No. 6721917
Major awards
10th Casting of the Year Award
"Receive an award"
Reiwa 2nd year 36th commendation for raw material industry technology
Highest Award"Minister of Economy, Trade and Industry Award"
19th Chubu Science and Technology Center Award
"Grand Prize"
The 32nd SME Excellent New Technology / New Product Award
General category"Excellence Award"
The 7th Toyama Prefecture Manufacturing Award
"Grand Prize"